The Supreme Court of India today admitted an appeal challenging the Allahabad High Court's order of acquittal of dentist couple Rajesh and Nupur Talwar in famous 2008 double murder case of their daughter Aarushi and domestic helper Hemraj.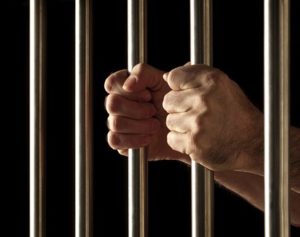 A bench headed by Ranjan Gogoi and R Banumathi issued a notice to the dentist couple on the plea preferred by Khumkala Banjade, the wife of Hemraj.
This appeal was filed in December 2017. On March 8, the Central Bureau of Investigation had also filed an appeal against Allahabad High Court's order dated October 12, 2017 decision acquit the the couple.
The Central Bureau of Investigation said in their plea that the High Court order was inaccurate on various factors.
Vide order dated 12th October, 2017, a bench headed by Justice B K Narayana and Justice A K Mishra of the Allahabad High Court had acquitted the dentist couple by giving them the "benefit of doubt" in the murder which happend in Jalvayu Vihar in Noida on 16.05.2008.
Allahbad High Court had acquitted Talwars against a Ghaziabad CBI court order giving them the sentence of life imprisonment on 26.11.2013, bringing an end to a nine-year torment of the couple.
After Aarushi Talwar was found murdered in her bedroom, Hemraj was primarily considered a suspect of the murder.
However, later on his body too was discovered in a pool of blood a day later on the terrace of the house.
The UP Police accused Rajesh Talwar of murdering his daughter in a fit of temper. Rajesh Talwar was arrested by the police on May 23, 2008.
On 31.05.2008, the Central Bureau of Investigation took over the case and primarily freed the parents but later alleged them guilty for the two murders. On 13.06.2008, Rajesh Talwar's compounder, Krishna was arrested by the Central Bureau of Investigation.
10 days later
, Raj Kumar, a servant of a doctor friend of the Talwars, and Vijay Mandal, the domestic help of the Talwars' neighbour, were also pinched.
The three of them were later release after no evidence was found against them.