Centre Govt. has filed Review Petition in Supreme Court against Supreme Court judgment diluted SC/ST Act
The Centre govt. today has filed a review petition in the Supreme Court against the March 20 judgment of a two-judge bench which 'diluted" the SC/ST (Prevention of Atrocities) Act by laying down stringent 'protections' before registration of a case under it and barred automatic arrests.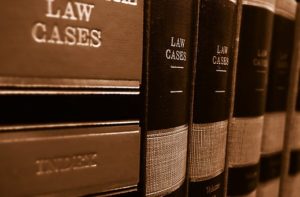 Sources said that the petition has been filed by the Ministry of Social Justice and empowerment contends that the March 20 judgment may dilute the provisions of the Scheduled Castes and Scheduled Tribes (Prevention of Atrocities) Act, 1989, which was meant at protective the socially relegated. It contends that such a dilution could decrease fear and lead to violations, making Dalit's and tribal more defenseless.
This judgment had elicited disapprovals from Dalit MPs and outfits, with BJP MPs and the party's associates, who met Social Justice Minister Tawar Chand Gehlot and conveyed their anxiety that the SC order may end up to disagreeing justice to SC/STs.
They had asked Gehlot to take the matter up with the Prime Minister. Main opposition party Congress also had claimed to file a review petition.
A Congress Party delegation had met the President of India on the issue.
It is to be noted that Law Minister Ravi Shankar Prasad had also tweeted yesterday: "Review petition by the Government against the SC judgment on SC/ST Protection Act shall be filed positively

tomorrow

, Monday, April 2."
Cracking the thrash on "the rampant misuse of the SC/ST Act", a bench of justices A K Goel and U U Lalit ruled that there shall be no immediate arrest of a public or no-public servant.
They also ruled that the accused can be taken into custody only after an official not below the rank of Deputy Superintendent (in case of public servant) or SSP (non-public servant) makes an inquiry and is satisfied that a prima-facie case existed.
SC also said that the accused is also entitled to grant of anticipatory bail if the complaint would found to be mala fide.
Placing down the protections against "misuse" of the Act, the Hon'ble bench had also observed in the judgment: "It has been judicially acknowledged that there are instances of abuse of the Act by vested interests against political opponents in panchayat, municipal or other elections, to settle private civil disputes arising out of property, monetary disputes, employment disputes and seniority disputes. It may be noticed that by way of rampant misuse, complaints are largely being filed particularly against public servants/ quasi-judicial/judicial officers with an oblique motive for the satisfaction of vested interests."