A Delhi court staff accused of raping a woman litigant in judge's chamber has been granted bail by a Delhi court. Additional Sessions judge Sh. Ramesh Kumar of Tis Hazari Court granted bail to the court staff named Premveer who is posted as Ahlmad in Tis Hazari court, New Delhi.
The complainant, in this case, is a woman who is fighting a civil case in Tis Hazari court, New Delhi. She lodged a complaint in December 2017, stating that the accused (Premveer Singh) introduced him to her as the reader and won her confidence by saying that the accused has contacts with several judges in Tis Hazari Court and he can help her in her case. She said that the three accused taken Rs 12 lakh from her in this regard. She also stated in her complaint that the accused had made physical relationship with her on numerous occasions, and once in the judge's chamber during the summer vacations of Delhi Courts.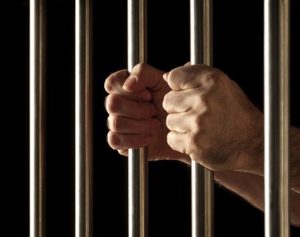 On the said complaint, the accused Premveer was arrested on January 11, 2018. Mr. Pradeep Rana, Advocate was appearing for accused Premveer, who is an ex-­serviceman and was appointed in the cadre of Lower Divisional Clerk in Tis Hazari Courts in 2010.
Mr. Padeep Rana, Advocate further submitted that the incidents of making physical relations as purported by the complainant back to year 2015-­2016 and the complaint on which the present FIR was registered only on December 7, 2017, after an unexplained delay of more than a year.
Further he also told to the court that the woman had made a complaint before the district judge also but the following the departmental inquiry against the accused the substantiate of the allegations, were dropped.
The Advocate of the accused also argued that the allegation of the complainant that she had given Rs 12 lakh to the accused as bribe raises the question mark over the behaviour of the complainant.
It was also argued that Premveer's co-accused Satbir and Arun have already been released on bail in February.
"On perusal of record, it is revealed that present accused/applicant is in JC w.e.f. 11.01.2018 and there is delay of about 15 months in lodging the FIR. Hence, applicant/accused Premveer Singh is admitted on bail on his furnishing a bail bond in sum of Rs. 25,000/­ with one surety in the same amount to the satisfaction of this court…"
Ordered ASJ Ramesh Kumar.