The Supreme Court issued notices to the Bar Council of India on a Public Interest Litigation challenging the authorization to an individual to perform the dual role of a lawyer and a lawmaker.
The PIL was filed by Delhi BJP leader and advocate Ashwini Upadhyaya says BCI rules bar lawmakers from practicing as advocates on the ground of "conflict of interest"
The notices incidentally come days after a sub-committee of the Bar Council of India established in their report that MPs, MLAs, and MLCs- cannot be stopped from legal practice.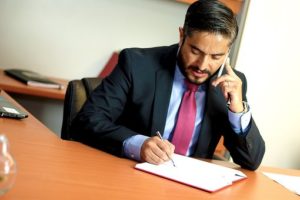 "Issue notice to the Bar Council of India", a bench headed by Chief Justice of India Dipak Misra said adding let us know their views. We want to know what is their perception of the rules".
The statement came from Attorney General K K Venugopal said that a BCI panel has already observed the issue and decided not to stop lawmakers from practice in court. He further said that issue has already been decided by the committee constituted by the Bar Council of India on 16th February 2016.
The writ petition was filed under Article 32 seeking a ban on lawmakers from practicing as an Advocate (for the period they are Member of Parliament or State Assembly) in the spirit of the Bar Council of India Rule 49 and Article 14 of the Constitution" said Ashwani Upadhyay. He further said that Bar Council of India rule restricts a person who is a salaried employee. He said that he has submitted a detailed representation to the BCI for seeking the ban on lawmakers but yet BCI has not taken any steps in this regard.
"The legal profession is a noble and demanding one and the apex court has repeatedly frowned upon its practitioners attempting to ride two horses or more at a time," said Ashwni Upadhaya.
According to BCI Rule 49: "An advocate shall not be a full-time salaried employee of any person, government, firm, corporation or concern, so long as he continues to practise and shall, on taking any such employment, intimate the fact to the BCI and shall cease to practice as an advocate, so long he is in such employment." he further submitted.