Three law students interning at the Supreme Court of India had written a letter to Chief Justice of India Mr. Dipak Misra requesting him to re-examine the ban put five years ago on law students and pre-enrolment interns from entering courtrooms of Supreme Court on miscellaneous days stating that it is resulting in law students getting deprived of important lessons on admission of fresh cases.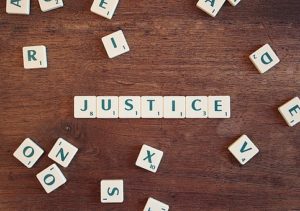 Ashwariya Aggarwal, a third-year students at Modern College of Law, along with Aman Shekhar and Nemeezia Amin, fourth-year students at Lloyd Law College, had written to Chief Justice of India Deepak Misra requesting that the notice dated 21.08.2013 be re-examined.
The notice which was issued in 2013 announced that from September 2, 2013, law students and pre-enrolment interns would not be issued passes on Miscellaneous Days and their entry to the Supreme Court.
The move was required due to congestion of courtrooms and corridors in miscellaneous days. Many lawyers complained of not being able to reach the courtroom when their cases were called out due to congestion forcing them to take a Passover.
In their letter to CJI Deepak Misra, the students said, "…notice not allowing interns to enter the courtroom would deprive the students from learning as to the admission of fresh cases".
They said the complete ban on law students who would be part and parcel of "this valuable institution" requires re-examination and suggested measures to regulate crowd if the law students are allowed entry on miscellaneous days.
The suggestions they have placed before the Chief Justice of India are:
1.
Online application to be submitted by law interns but only 100 may be allowed entry on a given miscellaneous day with 10 in each courtroom. The selection of application may be on first come first serve basis.
2.
A certificate may be issued by the Advocate-on-record concerned in favour of the intern certifying that the intern has read the brief and is interested in witnessing the court proceedings and its outcome.
3.
Interns may be allowed after 1130 HRS inside the courtroom.
They have also sought a meeting with the CJI to explain their "mental agony and hardship" owing to the constraint in place.